Migration
A year's sabbatical in 1993-94 as Waynflete Visiting Professor at Magdalen College Oxford persuaded me my batteries needed recharging; besides, I had always been a European of sorts, as was my mother. I took early retirement from the University of California in 1994 enabled by years of service and migrated to England after having been elected to a Regius Chair in Scotland (a crown appointment). I lived in awe of the opportunities afforded by America's great research universities, which were unique, but also recognized my need for change. The best UK universities were less well funded but had historically created an atmosphere encouraging creativity, especially in the Humanities, and – to their advantage – were also less politically correct or fiercely competitive. I had been traveling to England for three decades and knew I could live there without camouflaging my predilection for high culture rather than 'American popular-cool'. Cambridge and Oxford were more genuinely interdisciplinary too: the collegiate system makes for a natural interdisciplinarity impossible to rival in high-end, six-figure salaries, non-collegiate American institutions lorded over by wealthy individual academic departments.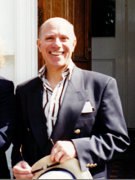 The writing I have done since leaving UCLA often departs from its former Enlightenment base. The history of medicine, construed as a liberal humanities discipline, has taken a prominent front seat. Freed from the tyranny of one-departmental loyalty I no longer worry about terrors of allegiance. With the late Roy Porter I wrote a book we entitled Gout: the patrician malady – the 'comic disease' – whose purpose was to present a genre of writing about literature and medicine under extreme comic stress. A collection of essays followed – Framing and Imagining Disease in cultural history – which demonstrated how much depends on context and slippage, the 'framing'. Its successor, Children and Sexuality: The Greeks to the Great War – deals with sexual abuse in history and presents case histories of biographical figures and societies incapable of being understood apart from their bodily needs. Nervous Acts: essays on literature, culture, and sensibility, follows the rise of neurology from the early modern period to the present time and argues that 'neurology' has all along been a 'humanity' as well as 'science' (a position the late Oliver Sacks, neurologist and writer, endorsed to the end of his lifetime). The Notorious Sir John Hill locates a neglected, controversial - even scandalous - Georgian polymath-maverick within the bio-historical context of developing eighteenth-century celebrity culture and demonstrates how reckless ambition destroyed him. My short biography of Marguerite Yourcenar, a woman who might have become a distinguished classicist had certain oblique psychological relationships not developed, discusses an important French writer grappling with her sexuality. Rachmaninoff's Cape: a nostalgia memoir is the first instalment of my writing the cultural history of nostalgia: from where the nostalgic cluster of emotions arises in the human condition, what it has been, and where it may be headed. I broke my 'nostalgia teeth', as it were, writing it.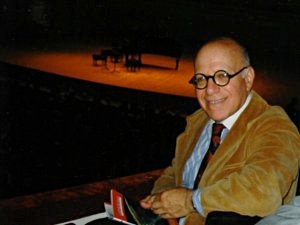 From 2003-13 I co-directed the Centre for the History of Childhood in Oxford University, together with the Magdalen historian Professor Laurence Brockliss. Neither of us was a fulltime historian of childhood when we founded the Centre (within Oxford's History Faculty). Since retiring in 2013 we have published almost two dozen books in our Palgrave Macmillan Series in the History of Childhood. And two other projects have concurrently preoccupied me: the Edinburgh Project in the History of Distributed Cognition and the Norwegian Research Council Samkul Grant in Historicizing Ageing (2016-2021). The Edinburgh Centre for Epistemology, Mind and Normativity has been the academic home of a multi-volume publication (Edinburgh University Press) tracing how cognition has altered in history. This far-reaching collective effort will do much to challenge prevailing notions about brain, mind and cognition, especially the view that cognition ceases at the limits of the anatomical body. The Norwegian Samkul Project, handsomely funded by the Norwegian Research Council, has already hosted several international conferences about ageing. As their visiting professor I am required to give annual guest seminars on a set theme related to senescence. I enjoy these research activities, complemented by the time I can spend with my partner, the British gardener J F Sturley. Together we continue to build our own garden, Candide-like, in Oxfordshire.